Meet Dr. Austin Audette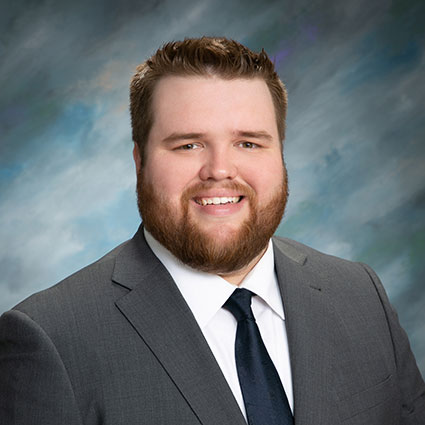 Dr. Audette knew he wanted to work in the healthcare field, but wasn't sure which direction to take until he found out about chiropractic. He liked that it's all natural and no medications are used.
"Chiropractic felt like the role for me, because I like to stay hands-on to help people." When he discovered the natural way that the body heals, Dr. Audette decided to become a chiropractor.
Education
Hailing from Thief River Falls, Minnesota, Dr. Audette attended North Dakota State University, where he earned his Bachelor's in Exercise Science. He earned his Doctor of Chiropractic from Northwestern Health Sciences University. After graduation, he worked in Fargo for a year, and then moved closer to home here in Grand Forks.
Helping Patients Get Better
For Dr. Audette, the most rewarding aspect of his job is helping people who come into the practice, not expecting to get better. "Then about two weeks later, they're shocked they're living a pain-free life." It warms his heart to see the smiles on patients' faces after they get adjusted.
Outside the Practice
When he's not working, Dr. Audette loves to be outdoors and play sports. He particularly enjoys golfing, hunting and fishing. He's also a big Vikings and Gophers fan. Dr. Audette also loves spending time with his fiance Bailee.
Book an Appointment
Contact ChiroRx Chiropractic & Wellness Care today to schedule an appointment with Dr. Audette!

Dr. Austin Audette | (701) 746-7979